We put your content together
+ formas de contato em um lugar só
Forget the work and mistakes that comes with exchanging links in bio. You only need a single link to help you with this.
Sign up for free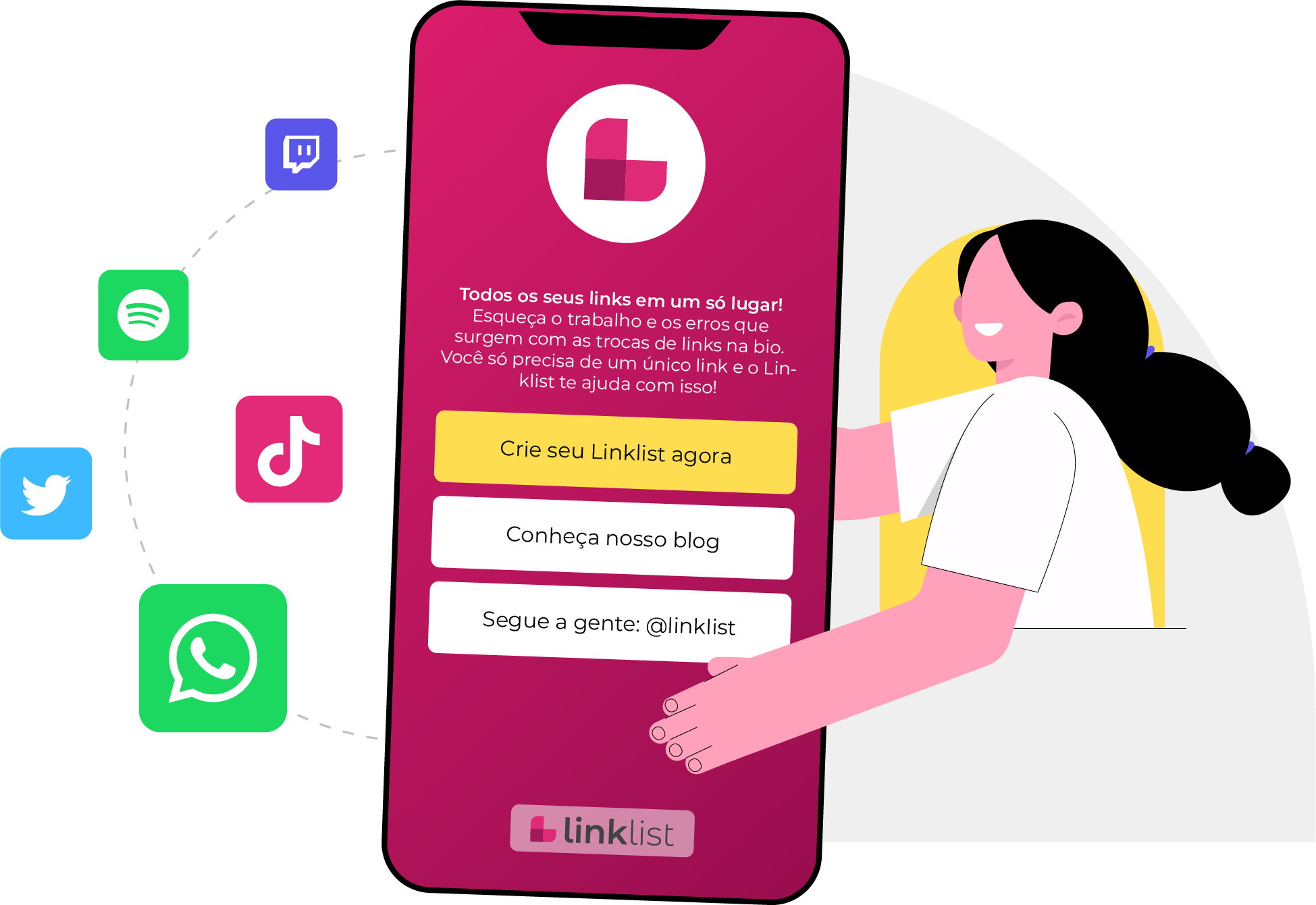 Promote your business with Linklist
More than 320 thousand users have already improved their traffic by gathering all the links in Linklist.
Join famous brands, influencers and content creators and create a small website: do it your way!

Powerful link creator
Create as many links as you want. Customize it as you want.

Links scheduling
Since scheduling is also one of our strengths, how about a little help? Schedule links that should appear on your list on the date and time specified and save time to relax later!

Don't miss out on insights!
With Linklist Pro, you can add Facebook pixel and Google Analytics ID to have more control over your clicks and visits.
WhatsApp and other buttons that generate much more clicks
With the Pro plan, you can create highlight buttons that lead directly to WhatsApp, Uber, Waze and phone dialer. This way you keep your visitors more engaged!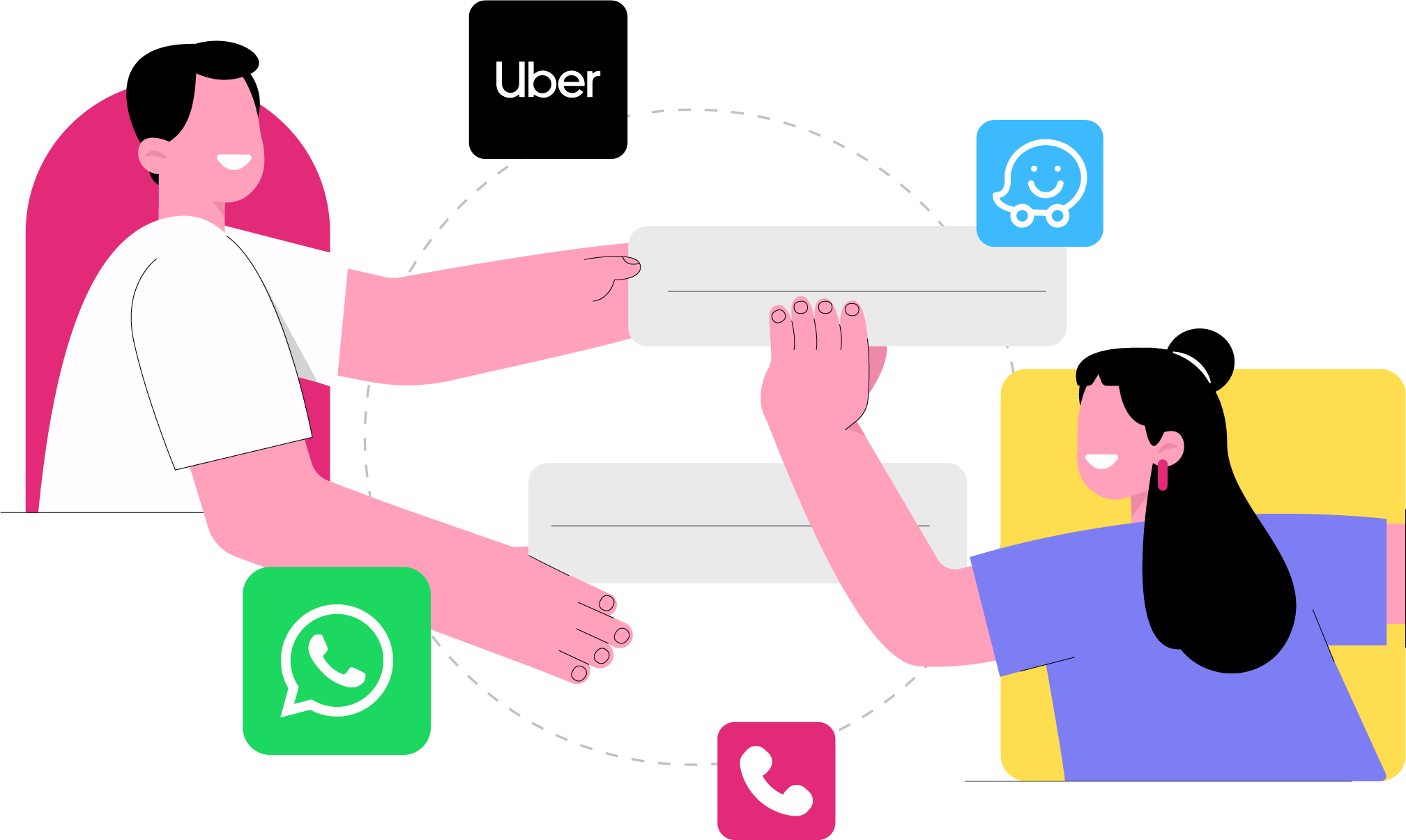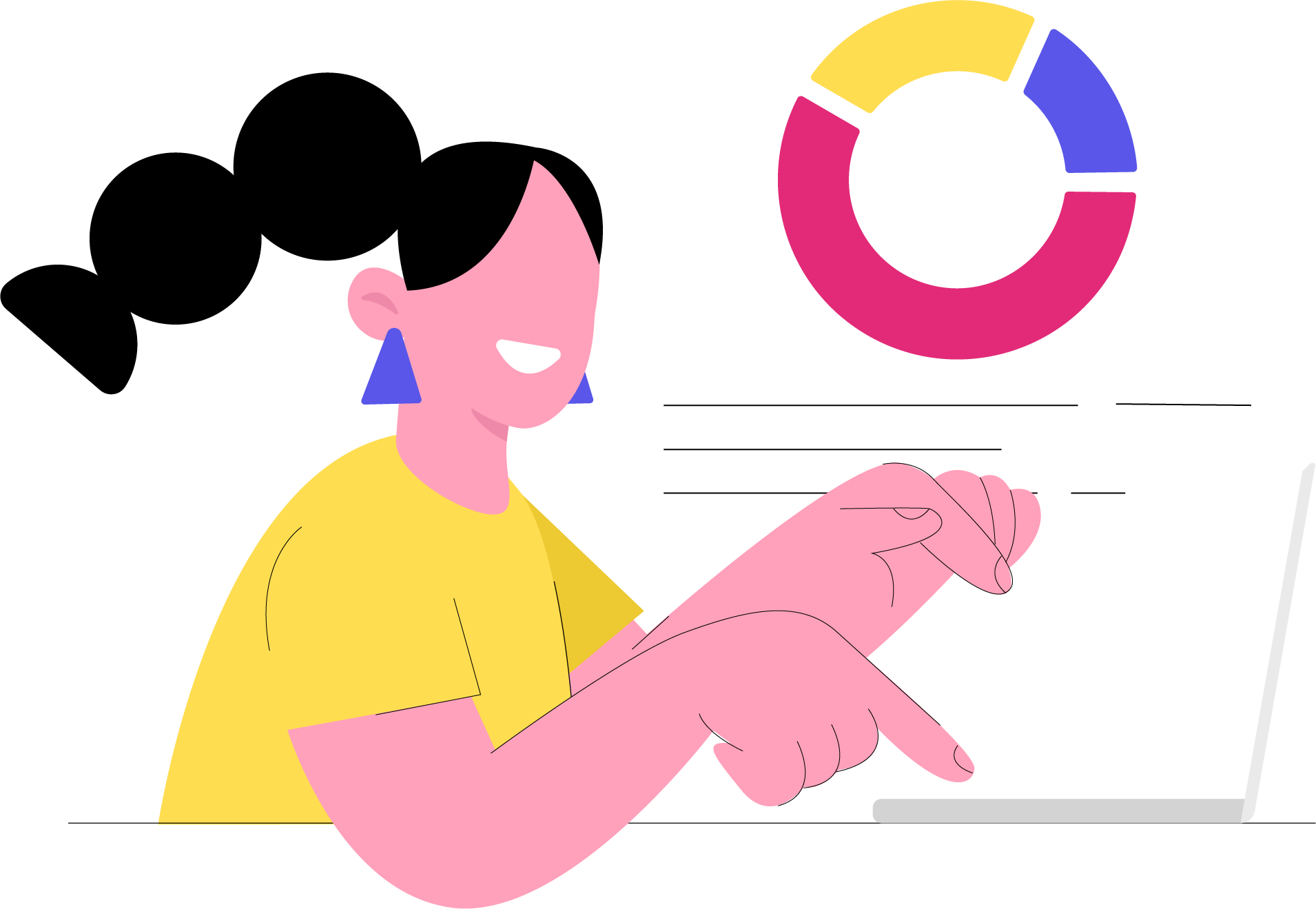 Make decisions like a marketing professional
Based on data! In the Pro plan, you can track metrics and indicators about your link pages and can integrate with Google Analytics and Meta Pixel!